THE
BEST VERSION
OF YOURSELF

FOR THE BEST VERSION OF YOURSELF
When we were founded in 2008, our primary intention was to contribute to the implementation of our clients' ideas for the realisation of their ideals. We have built on this initial vision, completed and refined it, to focus today on the importance of quality social bonds, balance, flourishing, commitment and personal fulfilment for everyone, namely on
"The best version of oneself"
We legitimise our services (corporate, individuals) by high expertise in the fields of positive communication, management, positive psychology, mindfulness (private MBSR program, corporate MBSR program, Presence), public speaking, job search and assessment.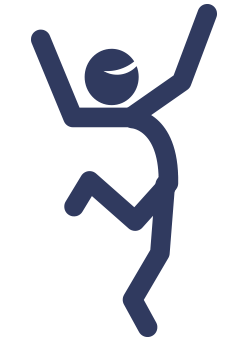 We are constantly pursuing our research and training with leading partners in order to remain at the top of our profession. We integrate original tools and innovative concepts that respond to the evolution of our society into our interventions, both with companies and individuals.
Do not hesitate to contact us to share your needs, to have discussions, so that we can propose the best possible solutions for your specific contexts. Our team is at your disposal.
POSSIBLE LOCATIONS FOR OUR VARIOUS SERVICES
"Everything we offer can be organized in the company, in our offices in Nyon and in the countryside."
Write to us for any questions or special requests, we will be happy to answer you.
IDEO HUMAN CAPITAL
Adress : Grand-Rue 22, 1260 Nyon
You can also call us directly at : 079 831 43 84